Haiti and Mexico market high purity helium gas of 30pound &50pound tank balloons
Product Description
balloon disposable helium
Gas
Tank
   Balloon Cylinder30LBDisposible
Helium gas cylinder
is one of our hot sales products for they are the symbol of happy life and happy time. They are for filling different balloons and widely use for wedding, birthday party, celebration and so on. When we have it, we have a wonderful and relax time with high passion.each piece is packed with a carton.For the specification about disposible helium
Gas Cylinder
as below:
Type
Test Pressure
Thickness
Cylinder Size
Gross/Net Weight
Filling Balloons
Package Size
Package
30LB
2.3MPa
1.0mm
243*421(mm)
3.2/2.6(kg)
30(9 inches)
245*245*425(mm)
Carton
50LB
2.3MPa
1.2mm
303*447(mm)
5.0/4.1(kg)
50(9 inches)
305*305*452(mm)
 Disposable Helium Gas Cylinder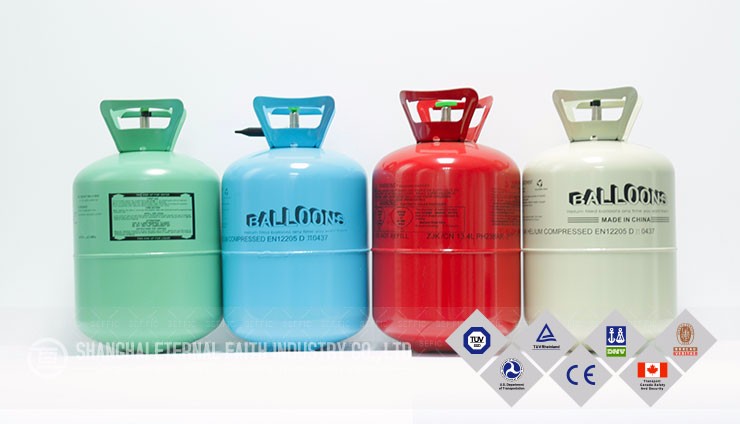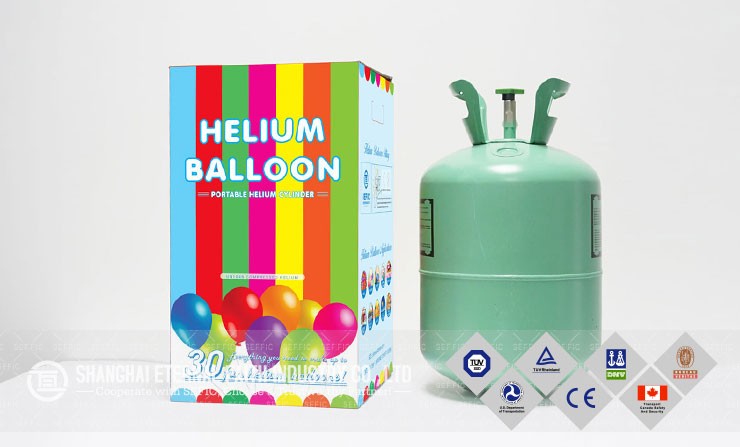 Disposable Helium Gas Cylinder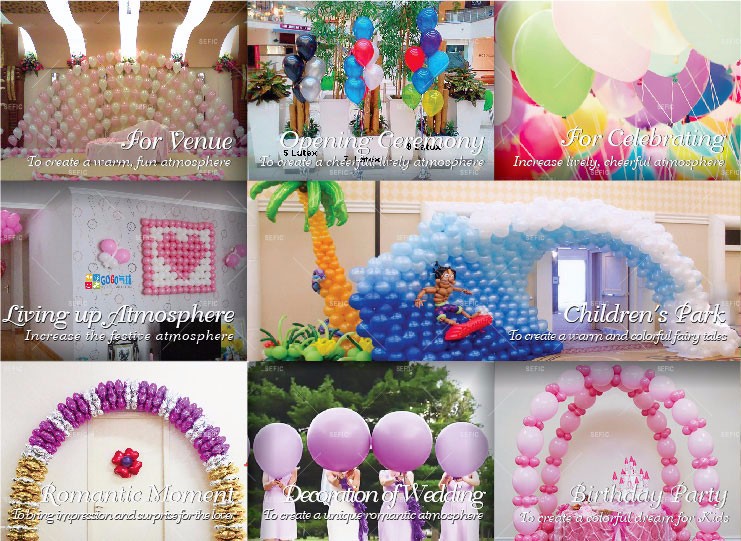 Disposable Helium Cylinder Chart Size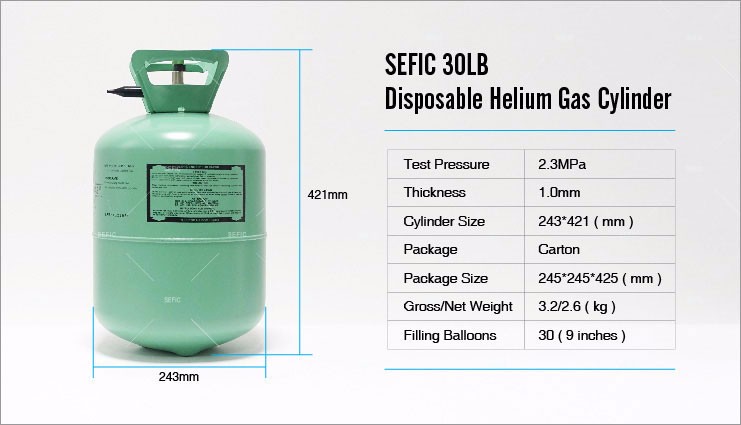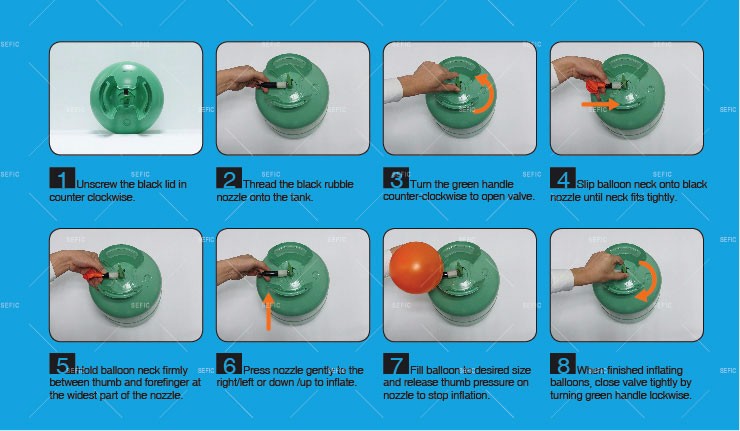 Disposable Helium Gas Cylinder Instructions for use inflatable balloons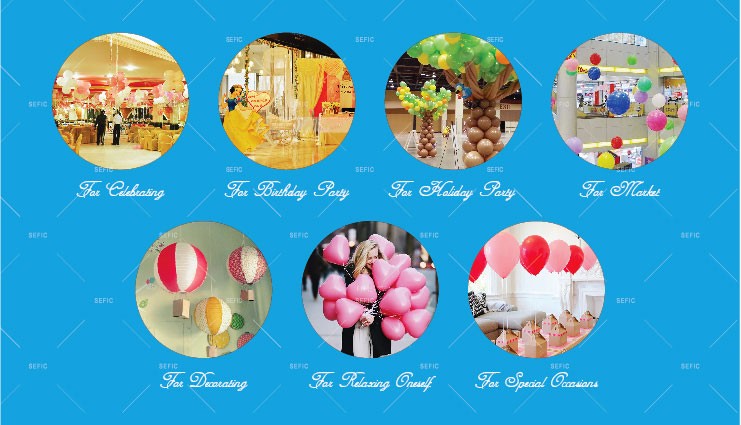 Disposable Helium Cylinder Application Balloon Cylinder FAQ
Quality

Q: How many balloons the disposable helium cylinder can fill?
A: 30LB disposable helium cylinder can filling 30 balloons (9 inches), 50LB disposable helium cylinder can filling 50 balloons (9 inches).

 

Floating Time

Q: How long can a helium balloon float?
A: Usually latex balloons floating for about 5 hours ( indoor condition data, Because the helium gas is easy to penetrate, it will slowly leak out from the gap between the rubber molecules, so the floating time depends on the quality of the balloon ).

 

When Inflatable

Q: When to inflate the balloon ?
A: SEFIC recommend don't charge the balloons too early in order to prevent gas leakage, half an hour ahead of the begin of activity is better. You can also add special balloon protection solution on the balloon wall to form a protective coat, which can extend the floating time, or you can use special helium balloons.

 

SEFIC Price

Q: Why the helium price from SEFIC is more affordable?
A: From the technology, helium can be extracted from the air theoretically, but due to the content is too thin, we obtain helium from natural gas that the helium content is about 0.5% in industry. Since the helium was discovered in 1868, almost all the helium are extracted from the gas wells in the United States. Through the cooperation with the importers, SEFIC omitted a number of middlemen, customer could get the benefit directly, so you can purchase it feel free.

 

So light

Q: Why the cylinder I received was so light, if it haven't filled helium or it is used?
A: We fill the helium to the cylinders is according to the standard pressure, due to helium is much lighter than air, the cylinder contained helium is lighter than the one contained air theoretically, although they have same volume. You can imagine it, if we made a helium cylinder is large enough, it would fly away.

 

Disposable

Q: Why this helium cylinder designed as disposable?
A: In consideration of helium cylinder volume, product promotion and popularization, the portability of product, and the relevant industry standards, the two type cylinders use non-refillable cylinders (just imagine, as a consumer, you only fill 50 balloons, but you need take the 10kg cylinder to everywhere, how depressed), so when you have finished filling balloons, you can treat the cylinder as garbage.

 

Storage Condition

Q: What is the storage condition of helium disposable helium cylinder?
A: Disposable helium cylinder should be kept in cool, airy place, avoiding collision. Please tighten valves at idle state, in order to avoid leaks. There is no time limit about the storing time theoretically, Suggesting buy it in need and run out as soon as possible!
  Company Information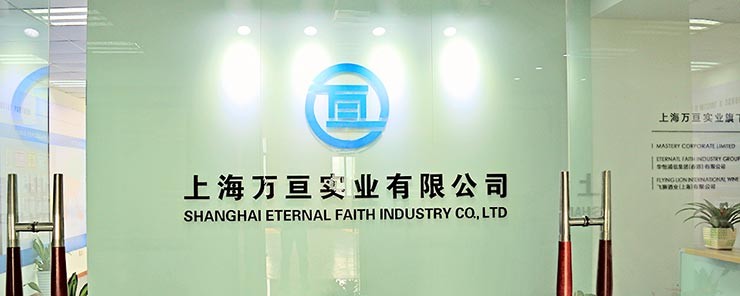 Located in Shanghai, SEFIC is a professional supplier of gas and gas equipment. Founded in the 90s, the company has already accumulated enough experience and became one of the best suppliers of all kinds of gas and gas equipment. Besides, it is one of the earliest in the country to gain the License of Pressure Vessel Type A2 and C2, ISO9001 and ISO14000 Certification, Private Hi-Tech Enterprise, Hi-Tech Enterprise, and Special Equipment Manufacture Permission. We almost can supply all kinds of gas cylinders with TUV, TPED, CE and DOT certification.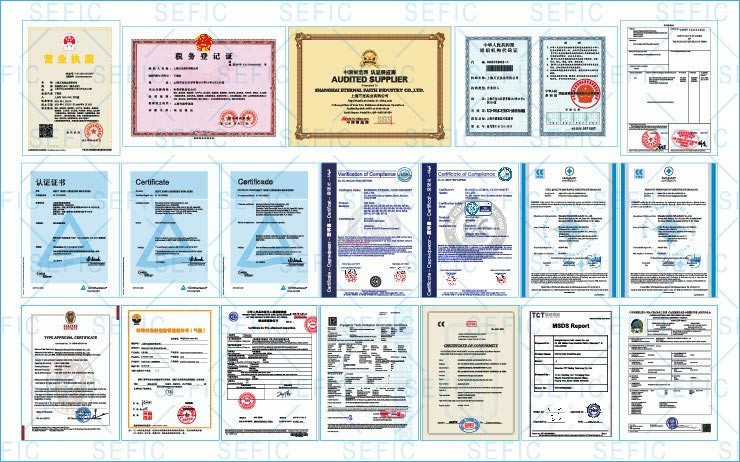 SEFIC certificate of the gas cylinderWe have more than 30 years experience in gas equipment industry and have gained a sound reputation all over the world. Our products have served customer satisfaction from more than 50 countries all over the world. So far, our business has expanded globally to countries and regions such as the US, EU (mainly Germany, Portugal, Romania and Bulgaria), South America (mainly Chile, Peru and Bolivia), and Africa (mainly Angola and South Africa).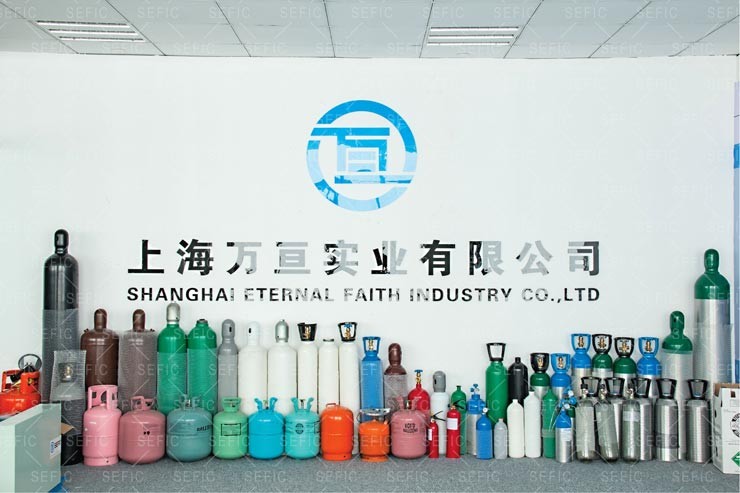 SEFIC gas cylinder sample display areaSEFIC has rich experience in business operating and management, and own capability of processing various gas cylinders.SEFIC have adopted certifications of ISO by International Standardization Organization, DOT of America, TC of Canada, TUV of Germany, KGS of Korea and some other certifications. Adhering to the Corporate Philosophy of " regard quality as credit, credit as brand and brand as life", and "Repeat simple things, do repeated things with heart, quality goods comes out of concentration". With safe and dependable products and quality service, SEFIC has established good corporate image and won recognition and praise of the industry.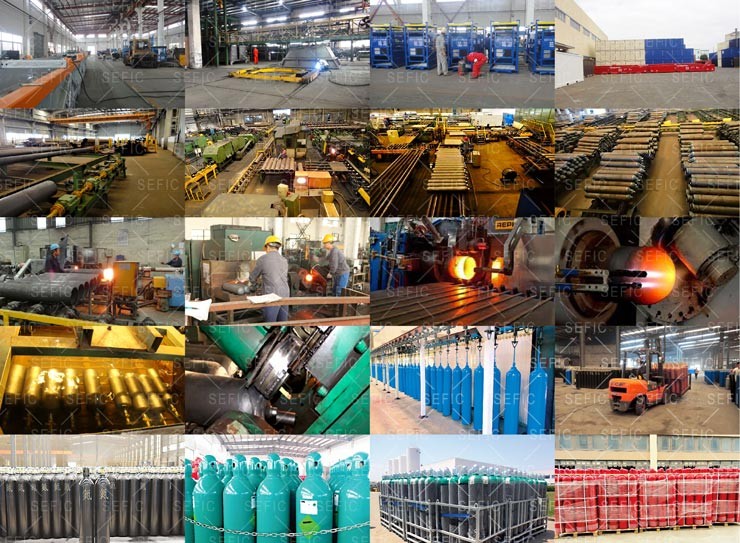 General situation of SEFIC gas cylinder productionIn the year 2005, we strove to realize transformation and global market expansion by growing from a gas equipment manufacturer into a gas project solution supplier and set up overseas marketing teams in our headquarters.By providing gas equipment and technology support to several establishments of new ,
Plant
, we thrived the growth of the company.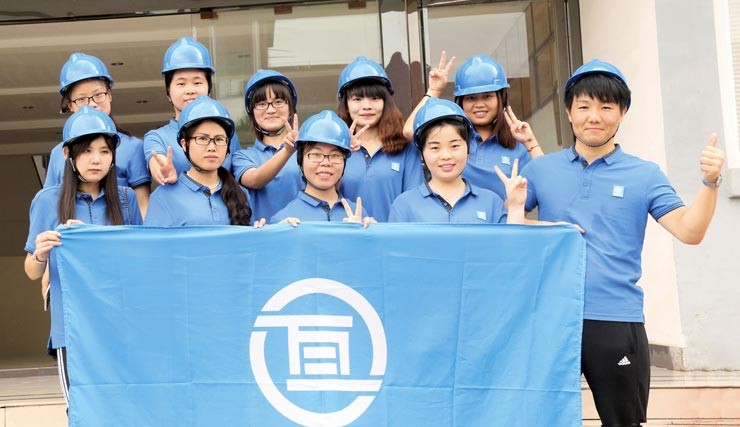 SEFIC sales team for foreignersWith high-quality products, competitive prices, fast delivery time and superior service, SEFIC won the customer's trust and praise. Since 2005, SEFIC has established trade relations with more than thirty thousand customers in more than 50 countries and regions. Many of our VIP clients have visited SEFIC repeatedly and discussed the regional agency service with us. Currently, SEFIC has established product agency services with clients in Italy, Saudi Arabia, South Africa, Uganda, Cambodia, Kuwait, Iran, Malaysia and other countries and regions.Cooperation with SEFIC, we have the following advantages:HIGH QUALITYSEFIC has implemented a strict and complete quality control system, which ensures that each gas cylinder can meet quality requirements of customers, and all cylinders have been strictly inspected before shipment.LOWER PRICESEFIC always supply the lower price! We never stop trying to find new ways to reduce the gas cylinder cost, so that we can offer our customers a competitive price. Cooperate with SEFIC, Choose a Trustworthy Partner! QUICK DELIVERY TIMEWe are committed to work hard to ensure that every shipment of the gas cylinders are safe, punctual arrival, we have a lot of partners which always provide the most rapid means of transportation.GOOD SERVICESEFIC has different series and models, for different standards in different countries, and we are committed to providing the best service. Cooperate with SEFIC, Choose a Trustworthy Partner! ORIGINAL ManufacturerCooperation with SEFIC to achieve the sales relationship from the manufactory to the customer, can improve the production and delivery efficiency of the gas cylinder.LARGE OUTPUTSEFIC has professional equipments for gas cylinders. We have the capability to produce more than 50, 000pcs of Gas Cylinders per month. EXPORTING ExperienceSEFUC has implemented a strict and complete quality control system, which ensures that each gas cylinder can meet quality requirements of customers, and all cylinders have been strictly inspected before shipment.OEM ACCEPTEDWe accept OEM work, SEFIC can manufacture gas cylinder handle, gas
cylinder cap
,
Gas cylinder valve
, gas cylinder Mark and gas cylinder color as your required. Contact UsContact UsManager: Ella
Email: ella_sefic@sefindustry. com 
M.P/Whatsapp: 0086-18917318132 Fax: 0086-21-6601 9679
Skype:ellazhou996  Web: www.sefic.com.cn
ADD: NO.6598., Hutai Road, Baoshan district Shanghai, China 201908  Contact us if you need more details on Haiti And Mexico Market Helium Gas Tank Balloons. We are ready to answer your questions on packaging, logistics, certification or any other aspects about Helium Gas Of 30pound &50pound Tank Balloons、High Purity Helium Gas Of 30pound &50pound Tank Balloons. If these products fail to match your need, please contact us and we would like to provide relevant information.
Product Categories : Cylinder > Helium gas cylinder